TWTWE: paradox wars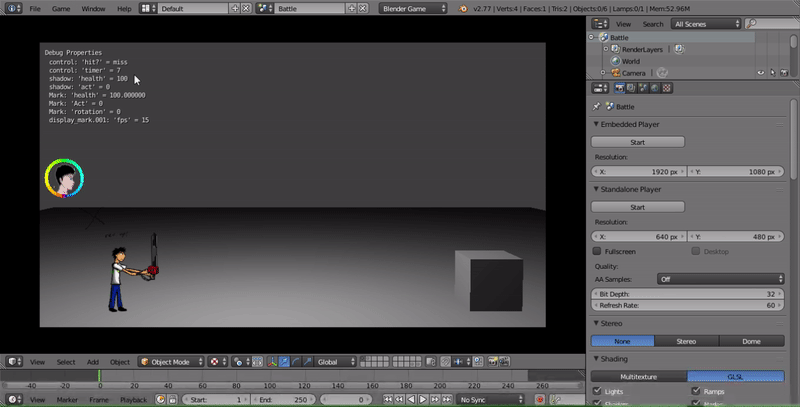 Alright, so i dont really have anything to show at the moment.
I've been doing a lot of work on the game on the side of programming and cleaning up. So nothing physical to show, just that the code and logic bricks in blender are now much easier to read and thus, to change. Things were so cluttered in the previous build that it was actually slowing down the game and it was very hard for me to get work done. hopefully with the new face lift, the game can run smoother. however, since all this is under the hood stuff, there really isnt anything I can show you guys. So im sorry for the silence, but I just didnt really have anything.
I'm now going to be working on getting the programming for the 2 new characters done FIRST before I start animating. This time I want the animation to be the last thing I do. I'm making ok progress on that since rebecca is pretty much complete, and I think it wont be too hard to make misty. (i just jinxed myself, didnt i?) So hopefully I'll be streaming the creation of the sprites soon.